12 Celebs Who Don't Use Social Media
ocial media is an integral part of our lives now, there's no getting around it. Instagram is there for fashion looks, makeup selfies and quick Insta stories to let people know what you're up to. Twitter is for debating, sharing your views and witty one liners. Youtube is more long form these days, it's all about travel or makeup tutorials. And while some bloggers on the quest for fame post every day, sometimes multiple times and on multiple social media platforms, there are celebrities who avoid social media like the plague. Let's find out who they are and why they feel this way.
1. Emma Stone
Emma Stone tried being on Twitter once but almost immediately abandoned it. Since then she's not really into social media. She says she doesn't need that sort of pressure and feedback. It just wouldn't be a positive experience for her.
2. Daniel Radcliffe
Daniel Radcliffe says he's not on social media because he likes his private life to be private. And he thinks that once you start telling people about your life online you can't expect that request of privacy to be taken seriously. We have to agree, it makes sense.
3. Scarlett Johansson
Scarlett Johansson doesn't use any social media either. She says she's never getting a Facebook or Twitter. She simply has better things to do with her time and constantly sharing details of her own life seems pointless and ridiculous.
4. Jennifer Lawrence
Jennifer is famously not very good with technology. She's not ashamed of it. In one of her interviews she mentioned that she barely keeps up with her emails so getting a Twitter account is kind of unthinkable to her.
5. George Clooney
Clooney isn't into the idea of social media because he doesn't think he needs to be constantly available for criticism. Also, he's fully aware that it's very easy to say or do something wrong on social media and he could easily make that mistake and then he'd have to deal with it… it's too much hassle, so why even start.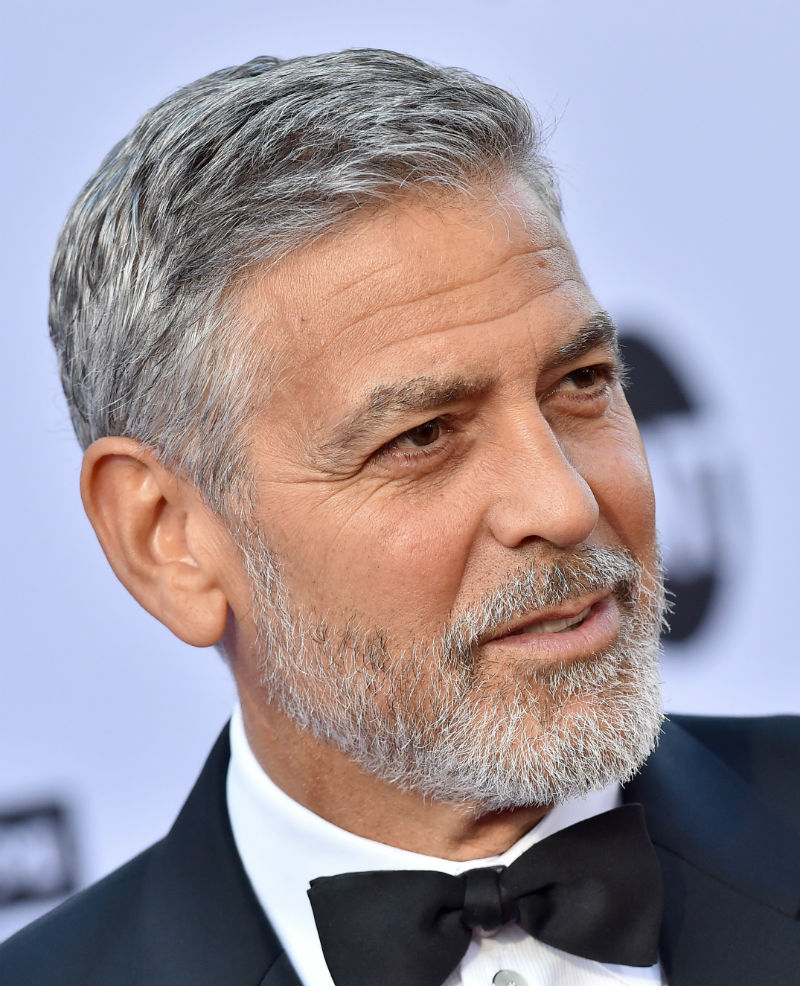 6. Keira Knightley
Keira finds the idea of Twitter to be really creepy. Like why would people just post about what they're doing. She actually did try it once in an attempt to be cool with new things, for 12 hours, under a false name, but got freaked out by the whole experience and decided to steer clear of it.
7. Rachel McAdams
Rachel McAdams says she's just very ignorant when it comes to social media and stuff like that. She doesn't even watch TV and apparently gets her news from the radio. Is that really true? We doubt it. No one can be that old fashioned about these things. You'd be days if not months behind.
8. Kate Winslet
Kate is firmly against social media. She says nothing good comes from it. She is of the opinion that it makes young girls feel bad, and all it does is make them think they have to be liked by everyone and it ultimately leads to body and confidence issues and all sorts of disorders.
9. Mary Kate and Ashley Olsen
The Olsen twins are abstaining from any kind of social media. They like their privacy. Then again, growing up on screen and having paparazzi follow you everywhere literally since you were a kid will do that you do.
10. Emily Blunt
Emily blunt says she's so out of touch she feels like a dinosaur when it comes to social media. Just keeping up with texting is hard enough. But seriously, it's just not her thing and that's fine. We'd much rather see her doing well on screen than on social media.
11. Jennifer Garner
Jennifer sees it as a chore she really doesn't need in her life. It would just be a source of guilt. Plus, she thinks no one really wants to see the behind the scenes of her life. Picking up her kids from kindergarten and hanging out with other moms isn't that interesting.
12. Julia Roberts
Julia Roberts thinks of Instagram like a TV show. She's aware of it, she knows what it's all about, but she just doesn't watch it, because for her it would be a waste of time. If she had Instagram she thinks she'd be on it constantly and she has better things to do.
12 Celebs Who Don't Use Social Media
Reviewed by
Lawal Lekan Ridwan
on
November 22, 2018
Rating: