As it turns out now, the majority of the youth are becoming more inclined to the internet and it's obvious in future, that's what most of us will be using.
Many of us have been on the internet for quite a long time but it will surprise you to know the number of things we still don't know which makes even navigating on the internet quite difficult.
The internet is an ocean of knowledge, the reason why you're probably reading this right now is to acquire more
knowledge
and we are sure you will acquire more because of the tricks you're about to learn which will also make your life easier on the internet.
Here are 8 internet tricks that will make your life way easier.
1. Tabbed Browsing
You're browsing on the internet and you see links to multiple items you might need but don't want to lose the page you're on because when you click on one, it will likely move to a new page and you don't want that, what do you do?
Well you can just right-click and select "open on a new page" or you can just open a new tab and type in the link, but wouldn't that be a long process, when you can just, hold down CTRL + Left Click to open in a new tab.
If you want to open a new tab, just press CTRL+T and you're good to go.
If you mistakenly close a tab and want it back, press CTRL+SHIFT+T and it will revert back.
If you working and you realise you really need a particular page but you accidentally keep closing it, then you can pin the tab and to do that, just right-click on the tab, and in the drop down menu, select PIN TAB, easy does it.
You sometimes open a web page and you can hear the music play but can't find where to put it off, there is an easy way to do it without even finding the player. Just right-click on the tab and in the drop-down menu, you can find, MUTE TAB just click it and it will mute the music wherever it is.
2. Tip Calculator
Well! In Ghana, this might not be much of a big deal but we can't say same for other countries where tips are a must and can actually be calculated when you find yourself in a restaurant. And so, if you're a traveller, this might come in handy.
Most people by now know there is a calculator on Google, but we doubt many know there is also a tip calculator. If you find yourself at a restaurant and want to know the percentage of the tip on your money spent for the waiter, just go to Google and click on the audio button and ask. You can also type in the question if you want and you will get the results you need on your bill. This works on every browser.
3. Using Your Browser As A Notepad
Just enter this, (data:text/HTML,%20<html%20contenteditable><Title>Notepad</Title>) into your browser address bar and type away. No need for you to go all the way to open a separate programme to take your notes.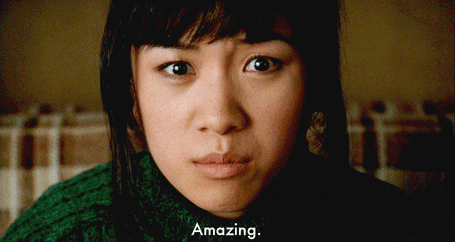 4. Google Timer
Do you want to time yourself on something? No need to whip out your phone if you sitting behind your PC, just go to Google and in the search bar type, Google Timer and it will open up a timer for you to set to your preferred time and click on start. You can also use the audio by clicking on the audio icon and saying the time you want to set. So you can say, set the time for 20 minutes and voila! there you go.
5. Deleting History As You Browse
If you don't want your browser to store your history as you browse or even don't want it to keep temporary files or allow cookies, there is a simple way to go about it. You can use what is known as the incognito mode, which is the name on Google Chrome but comes under different names on other browsers. On Firefox, for example, it is known as Private Browsing.
To activate the feature, select the settings menu in the upper right-hand corner of the Chrome Browser and three steps down, select New Incognito Window and that's it, you're good to go.
Note: In this mode, you will not be able to save temporary files and browsing history.
6. YouTube TV Mode
If you have a Smart TV and have viewed YouTube on TV before, then you will understand us much better. The appearance on TV is not the same as you have on your computer and you know it. But in case you want to have that same feature on your computer, it is easy to do it.
Just type this in your address bar when visiting the YouTube website: www.youtube.com/tv
7. Browser Shortcuts
If you're lazy like me, then using shortcuts on your keyboard will be the easiest way to go when browsing. Here are some shortcut keys that will help you navigate easily while you browse.
To move to the address bar: Alt + D or Ctrl + L
To zoom in and zoom out on a page: hold down Ctrl and tap on + or –
To go back to the previous page: Alt + Left Arrow or Alt + Right to go forward on a page.
To refresh a page: Tab F5 or Ctrl + R
8. Browser Media Player
If you're busy on the internet and you want to listen to some music or watch a movie but don't want to go through the hustle of opening your media player, all you need to do is drag the file you want to play and drop it in your browser and it will start playing.
Note: This only works on Google Chrome and Firefox.
8 Internet Tricks That'll Make Your Life Way More Easier
Reviewed by
Lawal Lekan Ridwan
on
August 30, 2017
Rating: